Orientation and evaluation
An orientation or evaluation meeting with a member of the BACA Clinic allows us to determine the treatment process best suited to your situation.
Semi-Supervised Housing
Effective November 2017, BACA clients who are enlisted in either our Intensive Out Patient (IOP) Program or our Day Treatment Program (DTP) will have the opportunity to reside in our furnished down town Montreal apartment.
Specialized treatment for adolescents
More and more adolescents are vulnerable to eating disorders during this complex stage of development.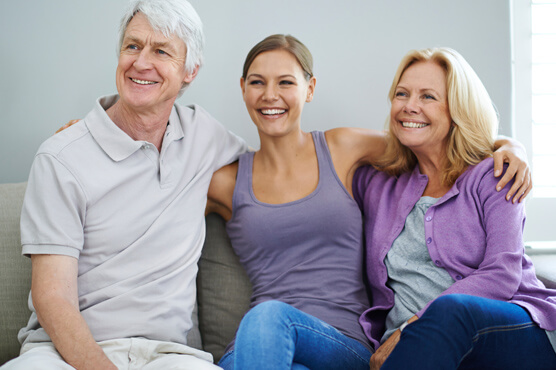 Support for families and loved ones
The BACA Clinic helps parents and loved ones who support their significant others through the challenges of an eating disorder.
Individual psychotherapy
The BACA Clinic offers its clients weekly coaching sessions as part of a treatment program customized to meet their needs as well as the nature and severity of their problem.
Nutritional follow-up
A nutritionist specializing in eating disorders supports individuals in their efforts to embrace healthier attitudes toward food.
"I will never be able to find the words to express my gratitude to the BACA Clinic… Thank you from the bottom of my heart."
– Micheline
"When I look at the BACA Clinic, I think of the love that I found within its walls, the caring and attentive staff, but especially, I think of the hope that this team instills in all those who want to overcome an eating disorder."
– Marlène
"My path toward recovery has certainly been fraught with pitfalls. Today I am very grateful to the entire team of BACA Clinic professionals, who accompanied me in this long and winding journey. I always felt supported, surrounded and respected, regardless of the choices that I was making or the situations I was experiencing. [BACA Clinic] also gave me the chance to get to know some extraordinary people who will have a special place in my heart for the rest of my days."
– Marie
"Thank you to the BACA Clinic for their professionalism and their respect. Thank you for supporting us and restoring hope to our daughter. You were our last resort and, more importantly, you were a great help."
– Catherine's parents
"My road to recovery has progressed day by day. It is thanks to the BACA Clinic team that I came to feel better and to understand the reasons that led me to suffer from anorexia. (…) Many thanks to BACA for helping me get out of this hell and for continuing to be there for all of us."
– Danielle
"My relationship with my body is much healthier and my relationship with food has changed completely. (…) Today, I am able to look at myself in the mirror and accept what I find beautiful and what I find ugly. I am proud of myself!"
– Marlène
BACA
Eating Disorders Clinic
Come and meet us
2121 Crescent street, suite 200
Montreal (Quebec) H3G 2C1
Canada!
Contact us
Phone: (514) 544-2323
Fax: (514) 759-3084
Email: info@cliniquebaca.com